Smart Space
Digital Signage

IoT Smart Space
Since its first release on 2008, we have been providing the all-in-one smart signage service,
which is consist of space planning, content development, hardware design,
from ideation to production and installation.
F&B Stores

Shopping
Mall/Hotel

Auto
Showroom

Lobby/
PR Room

Public
Facility
Our Solution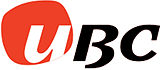 Integrated Management System For Smart Signage Solution

UBC (Ubiquitous Broadcasting & Communication) sms
since 2008, launched the first commercial signage solutions
is constantly between being smart update deployment.

Main Function
Flexible Split Screen

Easy to split the screen layout and
upload various types of contents

Schedule & Publish Management

Easy to make and manage broadcast
schedule with real-time notification feature

Remote Monitoring/Control

Provide broadcast screenshots
various log events managing tools
and remote login feature and more

System Scalability

Support LINUX, WINDOWS server
Support WINDOWS, ANDROID OS

Peripherals and S/W

Support various peripheral
devices and applications

Secure and Verified System

Guarantee secure and verified system
by the various proven security data
Case Studies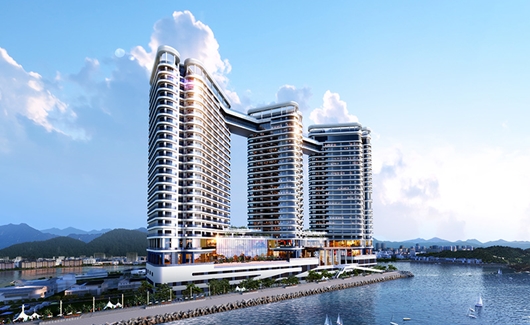 HOTEL / RESORT operator Banyan Tree Group in Korea.
We have won an order to build an integrated service operating system for Cassia Sokcho, a residence brand that will be operated by the global luxury hotel & resort operator Banyan Tree Group in Korea.

- Operating System (Web & App)
- Customer Service & Application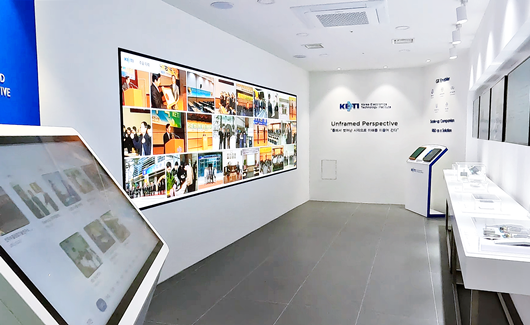 Digital history exhibition hall
A digital history exhibition hall has been built in KETI (Korea Electronics Technology Institute) to commemorate its 30th anniversary.

- Digital Archive Media Wall : Institute PR digital content, Touch-responsive content
- Interactive Media Wall : Introduction of Head of KETI, Major Activities, Guestbook
- Digital History Exhibition Hall : Interactive Digital Signage based on spatial design, Multi-vision, Touch Kiosk, physical exhibits Table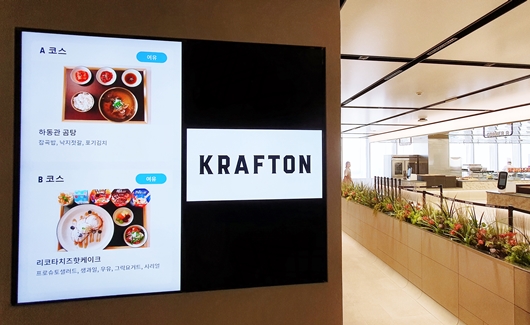 F&B The self-ordering kiosk and service in the cafeteria
We have built the self-ordering kiosk and service in the cafeteria of Krafton, the game production company of Battleground (Pangyo, Yeoksam, and Seocho office buildings).

- Self-Ordering KIOSK & Order App : Today's menu / selection / Place an order(employee ID card-based payment) Supporting Order Mgmt. System
- Menu Board / Digital Signage : Today's menu/meal/notices and others
- Connecting with the existing system : SSO-based login, Access order history and more
- CMS Management System : web CMS management system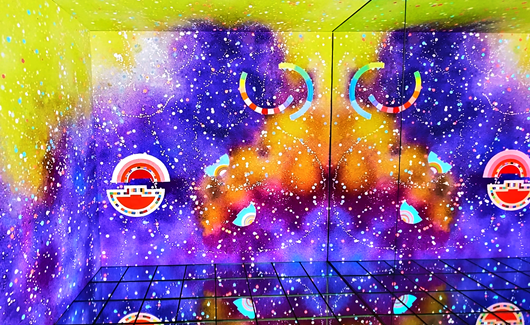 Exhibition Media Art
Artist Seong-Ja Lee's 'Space' themed art works have been digitalized into the media art along with interactive contents.

- LED Display / Mirror Wall : 3D effect in space using mirror reflection effect
- Media Art : Digitalization of artist Lee Seong-ja's artwork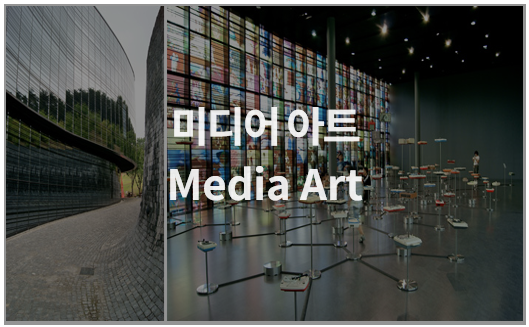 Smart Museum
We have been building several concept-based Smart Museum on the multiple zones (Gyeonggi Museum, Paik Nam June Art Center and others)


- MEDIA ARCHIVE WALL (Museum Collection Experience Wall)
- ART MUSEUM STATION (Experience the Ultra-High end Quality VR Collection & Artwork)
- PROJECT-MAPPING ART WALL (Traditional Pattern & Color Experience Media Wall)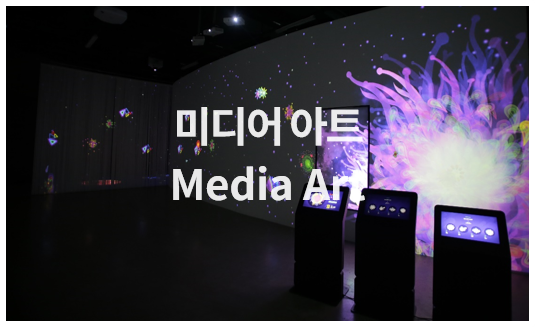 Media Art
We have been installed a realistic media art gallery in the District Office at Jeollabuk-do, Sunchang County.

- Motion Sensing (Recognizing user's behavior and implementing the interactive media art)
- Touch Sensing (Implementing ultra touch recognition using depth camera)
- Mobile Connect (User Engagement Service using mobile web, app)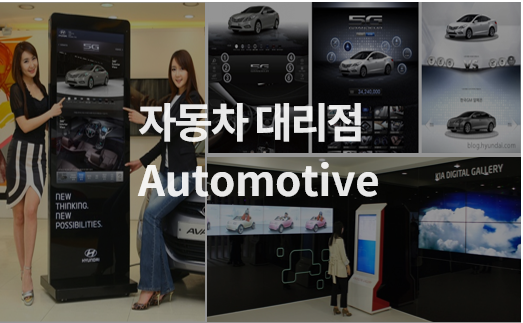 Automotive
Over 6,500 devices with our solution are running in the Hyundai & Kia Motors' dealerships and service centers in Korea and overseas.
(2011 – Present : Korea, Netherlands, Chile, Columbia, Jordan, Slovakia and others)


- Digital Kiosk (Car Info. / Estimate / Event)
- Multi-Vision (Promotion Video / Gallery)
- Projector (Internal Training Broadcasts)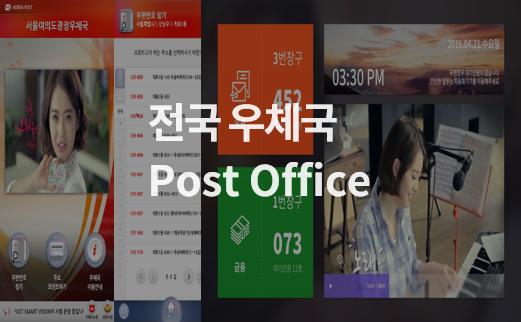 National Post Office
Over 800 e-Zip Code kiosks and TV-integrated PR system have been installed in national post offices.

- e-POSTAL ZIP CODE KIOSK (Postal Code Guide / Invoice Printing (Android OS system)
- Post Office TV (TV connected to waiting number ticket system (Android OS system)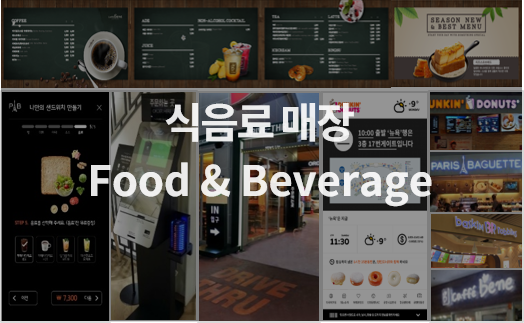 Food & Beverage
Over 2,000 devices with our solution are running through 20 popular F&B brands.

- DIGITAL MENU BOARD (Menu Title / Price / Event / Mobile CMS)
- SMART ORDER KIOSK (Custom Ordering, Earn/Redeem Points)
- DRIVE THRU (Voice Ordering Menu & Pay (POS Connected))
- MEDIA TOTEM (Induce People to Visit Shops in the Airport)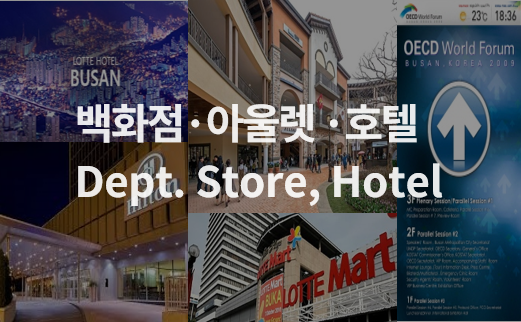 Department Store / Premium Outlet / Hotel / Convention / Convenient Store
Our solution is used in multiple business areas (Department Stores, Convention Center, Hotels) as PR tool and information system.

- Kiosk (PR / Information / Event Notice)
- Hotel & Convention (Event Management Tool)
- OECD World Forum (Awarded by the Ministry of Strategy and Finance)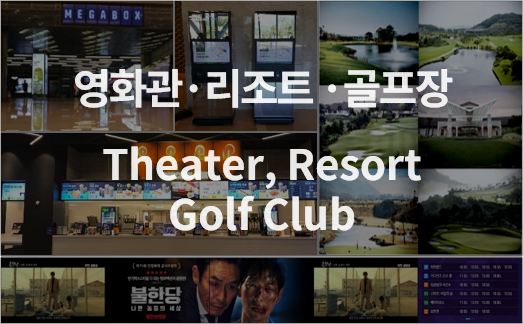 Movie Theater / Resort / Golf Clubs
Integrated operation signage system has been installed on multiplex movie theater, resort, golf clubs.

- Digital Menu Board (Popcorn Box Digital Menu Board)
- Gate Sign / IDS (Sign Board & Movie Info.)
- Self Self-In Kiosk (Self Check-in Kiosk for Resort)
- Golf Club (Smart Score Kiosks over 300 Golf Clubs in Korea)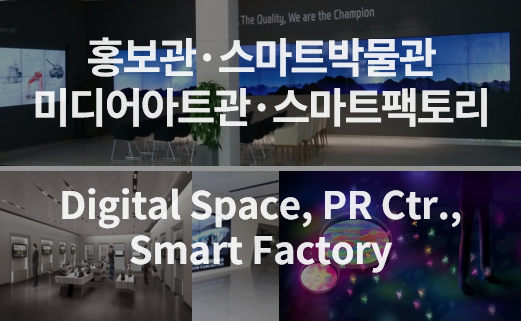 Digital Space / Corporate PR Center / Smart Factory
Digital spaces have been installed on a variety of concepts in business sectors as Corporate PR Center, Training Center, Control Tower / Room and Smart Factory.

- Corporate PR Center : PR Center & Main Lobby for Kia Motors Plants
- Training Center & Control Room : R&D Center at Hyundai Motors and Kia Motors in Korea
- Smart Factory : Hyundai Smart Factory for PILOT assembly Bldg.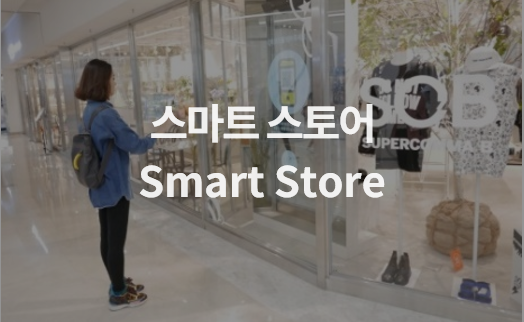 Smart Fashion Store
We make space smarter through IoT (Internet of Things) technology for people to experience O2O (Offline to Online) Opportunities.


- COEX Mall : Smart Store (Women's & Men's Apparel, Bag)
- Shinsegae Hanam Starfield : Smart Mirror (Women's Apparel, Clothing)
- MCM Fashion Store : Smart Order System (Wallet Bag, Accessories)

>> IoT Smart Devices

- Gyro Beacon Sensor (A beacon built-in accelerometer and gyroscope sensor)
- Smart Hanger (Providing product information as hanger is lifted)
- Smart Mirror (Scanning Gyro Beacon, 360° view, dress-fitting comparison)
- Smart Showcase (Displaying product info. when the glass panel is touched)
- Smart Shelf (In-store item search, Beacon-scanning items on the shelf)
- Smart Brochure (Drive customers' attention & Fun features (Selfie))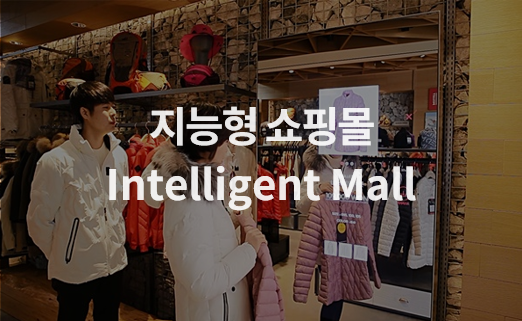 Intelligent Mall
- 2018 PYEONGCHANG WINTER OLYMPICS (Setup (2016)  Expand (2017  Management (2018))
- 2016 RIO OLYMPICS (IoT Demonstration (Smart Shopping Service) at the PR house at Copacabana Beach, Brazil)

>> Intelligent Shopping Mall

- Face-pattern + Motion Sensing using Gyro Beacon Sensor
- Scanning Shopper's behavior and analysis  Development of the Intelligent Algorithm for the product recommendation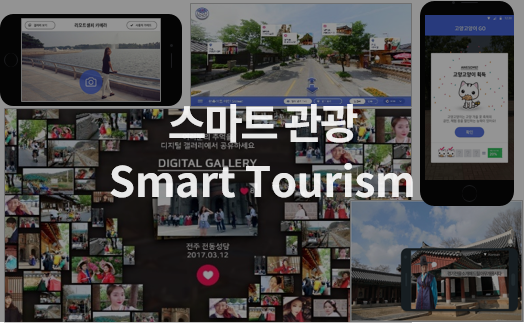 Smart Tourism
We are in progress of building a "Smart Sightseeing Service" in cooperation with the Gangwon Provincial Government and PyeongChang Olympic Rep.

- Remote Selfie (Zoom In/Out, Editing, Download and Share)
- VR Panorama (Interactive content based VR Tour and Wayfinding)
- Media Digital Wall (Sharing Media Art and Selfie Gallery)
- Interactive Facade (User Engagement Media Facade)
- Mobile APP (Providing VR/AR/Recognition/Coupon/Membership Service)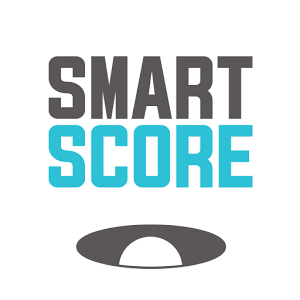 Screen Score Display and Promotional Displays
Installed and maintaining around 100 screen score / promotional kiosks at Urban Trust Golf courses.

Dec. 2016

Custom-made Happy Station for Dunkin Donuts
Happy Station is a one-stop integrated service kiosk for Dunkin Donuts that allows customers to create their own donuts, place their orders, and make payment.

Sep. 2016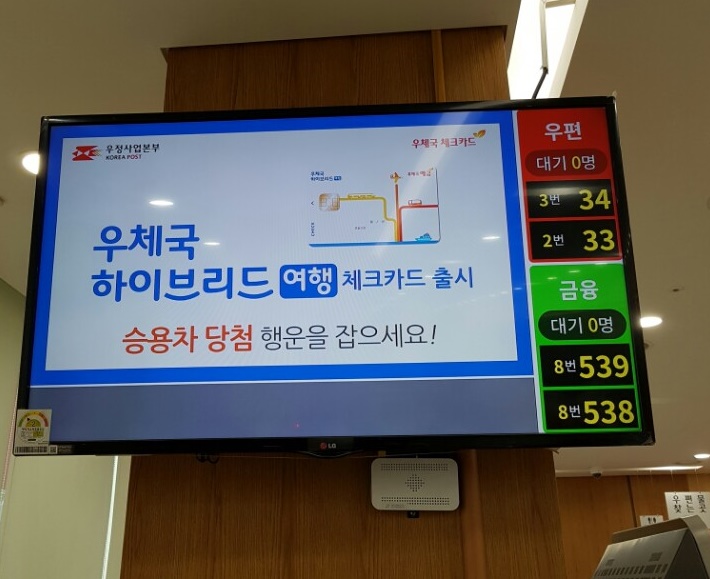 Post Office Product Promotion System
Installed promotion systems that allow post offices to set up promotional messages on the waiting list display in the customer lounges.

Aug. 2016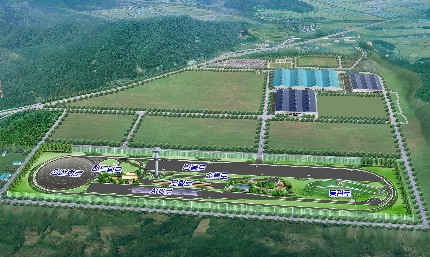 Joint Control Center at Hyundai Mobis Test Drive Center in Seosan
Furnished joint control center at Hyundai Mobis test drive center in Seosan with interior and equipment.

Sep. 2016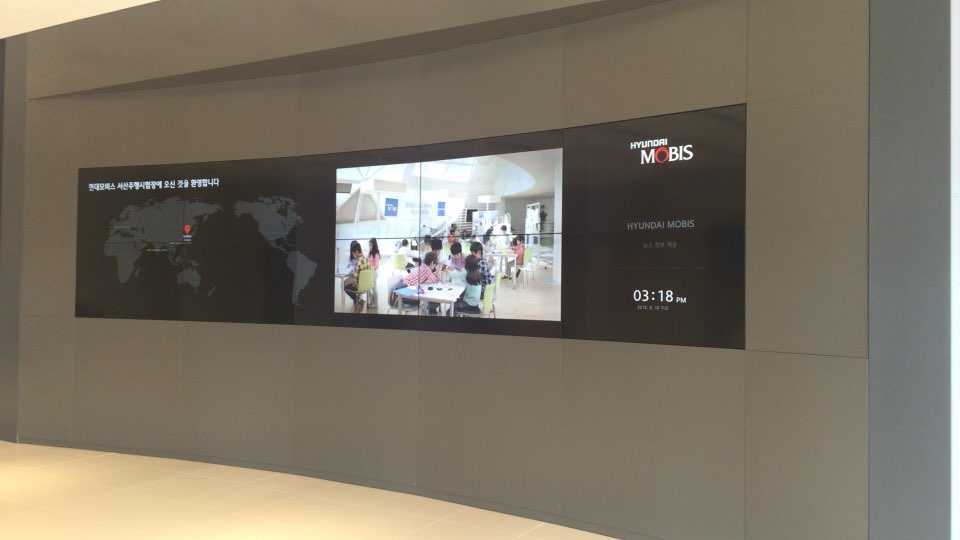 Multivision at Hyundai Mobis Test Drive Center in Seosan
Installed a curved multivision (5x2) with directional speakers at the visitor's center of Hyundai Mobis test drive center in Seosan.

May 2016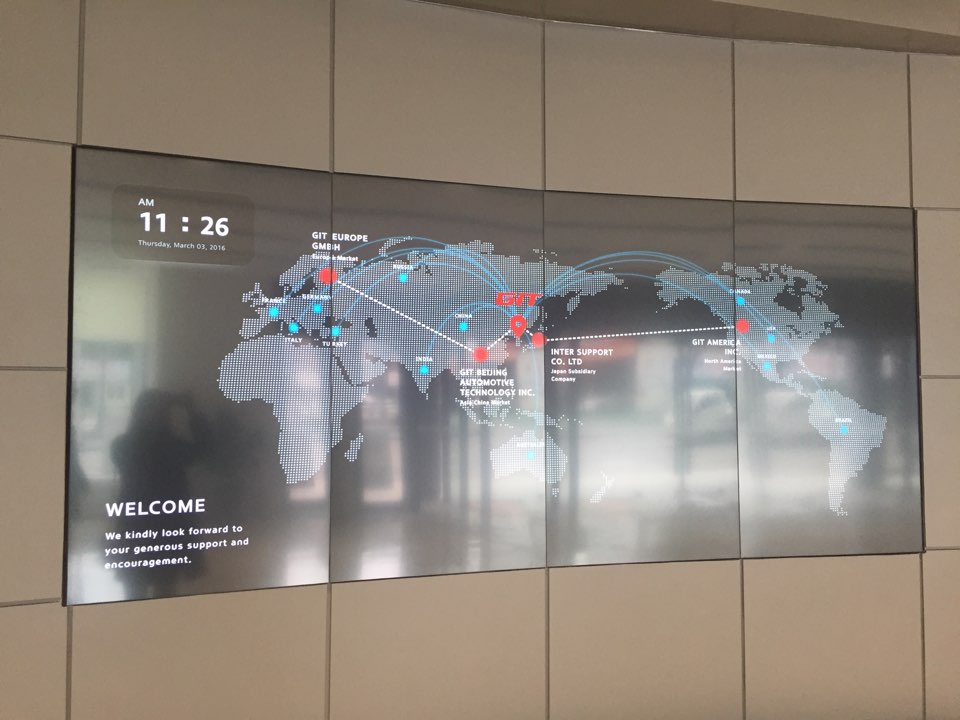 GIT Lobby
Installed a curved multivision (4x1) was set up in the lobby of GIT, a subsidiary of Hyundai Mobis.

Mar. 2016

Digital Menu Boards for F&B stores, Cafeteria
UBC solution is being applied to 1,000 and increasing stores of key franchise brands such as Paris Baguette, Dunkin Donuts, Pascucci, Jamba Juice, and Caffe Bene.

Installed items:
Digital menu board
Digital promotional board

Aug. 2015

Promotional DID for Daewoo E&C Elevators
Installed integrated information DID in the Daewoo E&C company's elevators.
Jun. 2015

Post Office Email Information Kiosk
Installed and maintaining electronic zip code search kiosk in post offices across Korea.
Nov. 2014 ~ Feb. 2015
Set Up the DID Waiting List at Haengdamdo Rest Area
Installed a waiting list DID at the food court in Haengdamdo rest area.

Jun. 2014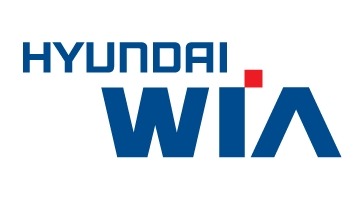 Hyundai Wia Machine Tools Technology Center Exhibition Hall
Installed an integrated promotional space to promote machine tool products.
Dec. 2013 ~ May 2014

Digital Signage for LOHBS Stores
Installed event and promotional kiosks.
2013.07~2014.04

Promotional DID for Department Stores
Jeju Lotte Department Store
Promotional DID for Lotte Department Store at Jamsil
Promotional DID for Incheon Int'l Airport Lotte Duty Free


Drive Thru Ordering Kiosk
UBC solutions are also applied on drive thru at Lotteria, Angelinus Coffee, and Krispy Kreme donuts.


Digital Signage for Lotteria / Angelinus Drive-Thru
Installed a system to facilitate menu selection / payment in the driver's seat.

Jul. 2013 ~ Jan. 2014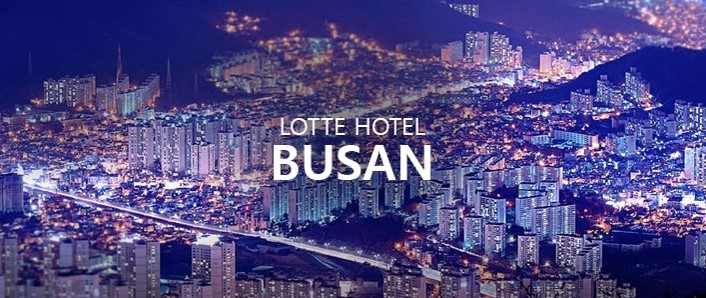 Digital Signage Bulletin Board at Lotte Hotel, Busan
Installed the digital event bulletin board for visitors at the hotel.
Jul. 2013 ~ Jan. 2014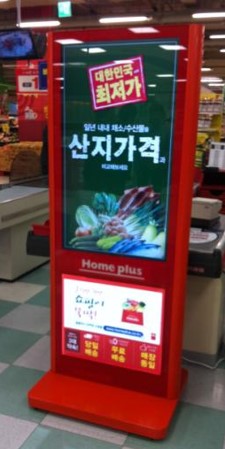 Promotional DID for Home Plus
Installed and maintaining DID at Home Plus stores used to promote special events or products on sale.
Nov. 2012

Happy TV Operation Solution to SPC Stores
Supplied (leased) and maintaining software and hardware for promotional DID.

2012 ~ Present

Infrastructure for Exhibition Halls, Visitor's Centers, Training Centers, and Situations Rooms for Hyundai / Kia Motor Company in Korea
SQISoft Inc. has been designated an outstanding partner by Hyundai Motors and Kia Motors.
Through its UBC Solution, SQISoft manufactures / installs signages and provides integrated infrastructure service
for their exhibition halls, visitor's centers, training centers, and situation rooms.

Hyundai Motors Ulsan factory IT infrastructure; Kia Motors Sohari / Hwaseong / Gwangju visitors' centers
Hyundai Wia Changwon Tech Center exhibition hall, QA and integrated situation room
Hyundai Motors Namyang Lab PT QA center / Global QA center / Electronic Development center
SCW (production site kiosk), electronic blackboard, electronic lecture desk, digital exhibition structures

2012 ~ Present

Kiosks at Hyundai / KIA Motors Dealership / Service Center
Around 4,500 units are operational in all Hyundai Motors / Kia Motors dealerships and service centers in Korea,
as well as 100 units in overseas dealerships in countries such as Netherlands, Chile, Columbia, Jordan, and Slovakia.

Installed items:
Stand-type DID
Multivision DID
Beam projector

2011 ~ Present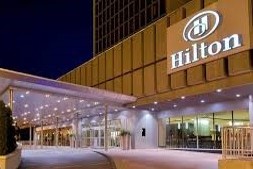 Hilton Hotel DID
Installed and maintaining DID at Hilton Hotel lobby to promote special events.

2011
We make space smarter and connect people
through IoT(Internet of Things) technology, wired and wireless converged services.
Applications
Smart Store

Smart Factory

Smart showrooms

Smart lesure

IoT space
Our Solution

IoT-based Smart Space Management System

ELIGA is a solution that makes a space smarter with the
cutting-edge IoT technology. The solution can scale to meet
the needs of large enterprise users with various management
options – IoT sensors, O2O Service and VR contents.

IoT Product Family
Gyro beacon sensor

A beacon built-in accelerometer and
gyroscope sensor recognizes its motion

Intelligent product
recommendation algorithm

An intelligent recommendation algorithm
based on the facial-pattern recognition

Location Based Digital board

Location-based Digital Board built-in
Beacon

Remote selfie camera spot

Camera shooting using the camera installed at the tourist attractions at a long distance.
(Control is available through Smartphone app.)

Smart Hanger

Displaying the relevant product details
on the nearby screen once the smart
hanger is picked out of the hanger rack

Smart Mirror

360-degree camera view, fitting shot comparison
barcode tagging, display product info. by
scanning beacon, AR fitting content

Smart Showcase

Displaying the product details on the
table display once the table screen
panel recognizes the touch points

Smart Shelter

On-Site Product Search(Price, Color, etc.) and
display the relevant product details on the
nearby screen once a product is lifted from the
shelf

Smart Brochure

Providing in-store product and event
information. user participation service
(Take a selfie with various background
templates and aging test)

VR Panorama / HMD

Provide VR content of surroundings (nearby
store information and event/coupons)
Case Studies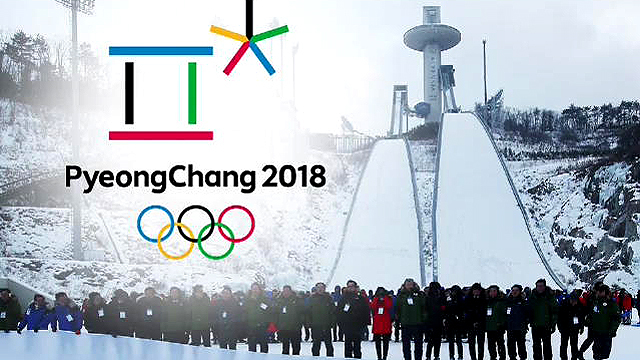 Pyeongchang Olympics Smart Shopping Service
We set up a smart shopping experience zone in the Pyeongchang Winter Olympics stadium and key areas in Gangwon Province to connect tourist spots with nearby shopping areas including department stores, fashion apparel stores, and sports equipment stores. Through virtual reality and augmented reality contents, we strive to provide a smart shopping service based on IoT situational awareness.

Service items:
VR Shopping Experience Zone, AR Fitting Room, Smart Mirror, Smart Hanger, Smart Brochure

Dec. 2016
Remote Selfie Spot
SQISoft is setting up the "Remote Selfie Spot" service to allow users to capture beautiful landscapes in their selfies.
The service will be available at the Pyeongchang Winter Olympics main stadium and Ojukheon, the film location for the famous K-Drama "Shinsaimdang"

Dec. 2016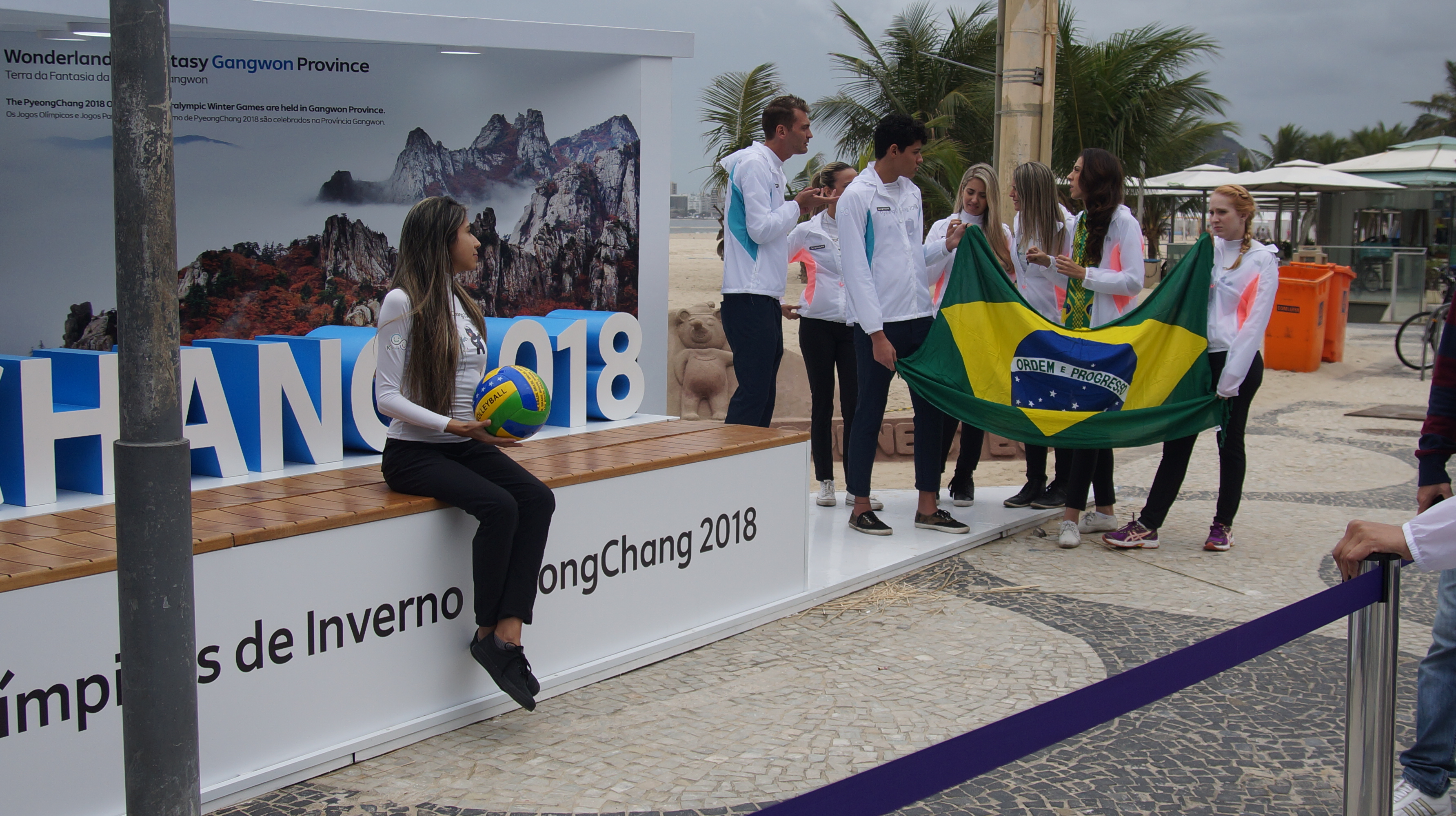 Rio Olympics Exhibition Hall with AR Fitting Mirror
By setting up the Smart Mirror in the exhibition hall at Rio Olympics, we provide a taste of the smart shopping service that can be experience at Pyeongchang Winter Olympics at 2018.

Serviced items:
AR Fitting Room, Smart Mirror

Aug. 2016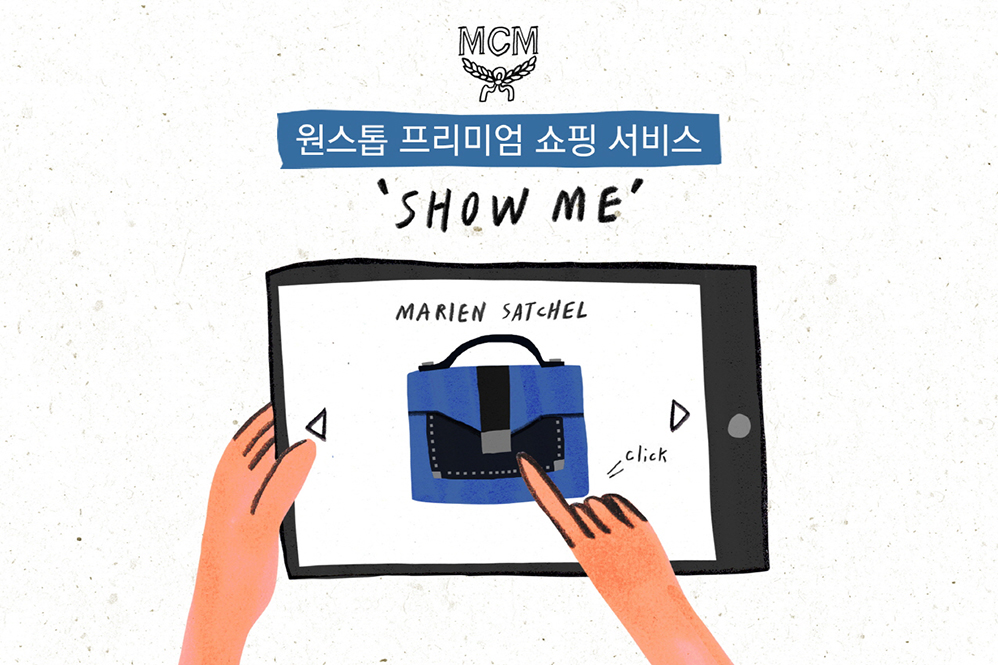 SHOW ME service for MCM flagship store at Chungdam, Seoul
The SHOW ME kiosk we set up in the MCM House in Cheongdam-dong is a one-stop premium shopping solution that allows customers to find, compare, and even purchase goods in the store through the digital device.

Serviced item:
SHOW ME Kiosk

May 2016

Smart Factory for Namyang R&D Center, Hyundai Motors
The Smart Factory system we established in the Pilot Sector of the Namyang Research Center, Hyundai Motors, eliminates the traditional paper-based production process in favor of a more advanced manufacturing system.

Serviced item:
RTLS (Real-Time Locating Service) based tasking DID / Smart Board

Mar. 2016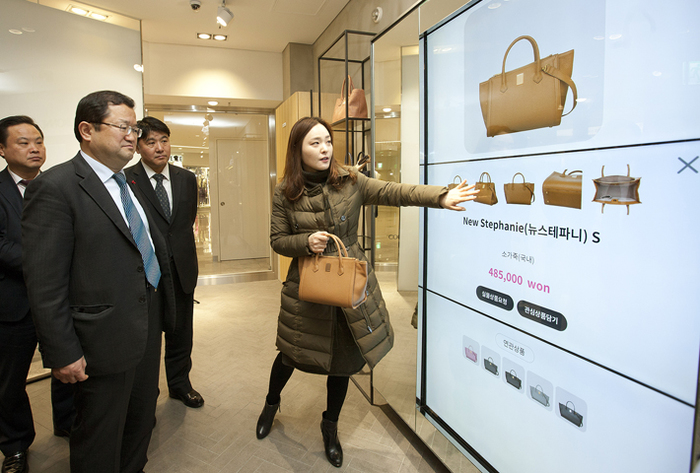 Smart Fashion Store for KOLON FnC
We set up the "O2O service-based Smart Fashion Store Service" in partnership with Kolon Benit, in stores located in the area with the most customer traffic in the Coex Mall, Samseong-dong, Seoul. These stores include the casual women's brand Lucky Chouette, bag brand Couronne, and sentimental casual brand Series.

By using SQISoft's patented Gyro-Beacon Sensor technology, the smart store service detects the movement of objects and displays detailed information on the product, while also providing various logs on the product to be analyzed as backdata for Kolon Industry.

Serviced industry:
Smart Brochure / Smart Mirror / Smart Hanger / Smart Showcase / Smart shelter

Dec. 2015

SPC Happy Station, Incheon International Airport
Operating mirror-type kiosks in SPC brand stores at the Incheon Airport Departures Terminal.

- SPC Media Totem (full frontal mirror) at Incheon Airport
- Personalized information provided upon scanning boarding pass (barcode)
- Airport selfie with celebrities
- View remaining Happy Points
- Introduction to SPC brand products available at Incheon International Airport

Nov. 2015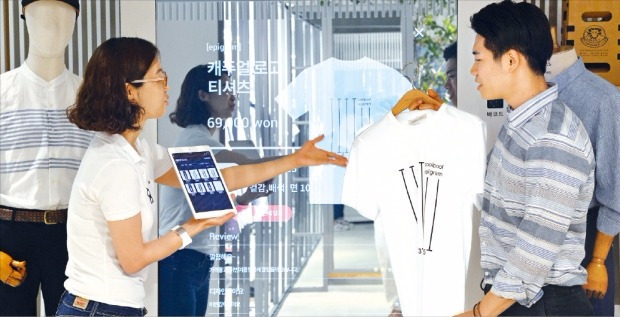 Fashion Smart Store established for the brand, SERIES the sentimental casual apparel
Series is a sentimental casual apparel store located in B1 floor of Coex Mall, the City Airport terminal.
By combining ELIGA solution and IoT technology, we have provided a Smart Fashion Store service based on O2O service. By using SQISoft's patented Gyro Beacon Sensor technology, the smart store service detects the movement of objects and displays detailed information on the product, while also providing various logs.

Serviced industry:
Smart Brochure / Smart Mirror / Smart Transparent Display

May 2015
CONTACT US
T. 08-2-2284-3333 / F. 08-2-2284.3456
Business Registration Number : 107-81-74307 / 13F hausD Bldg., 10 Seonyu-ro 3-gil,
Yeongdeungpo-gu, Seoul 07285, Korea
webmaster@sqisoft.com